More than Just One Way to Present the Wedding Rings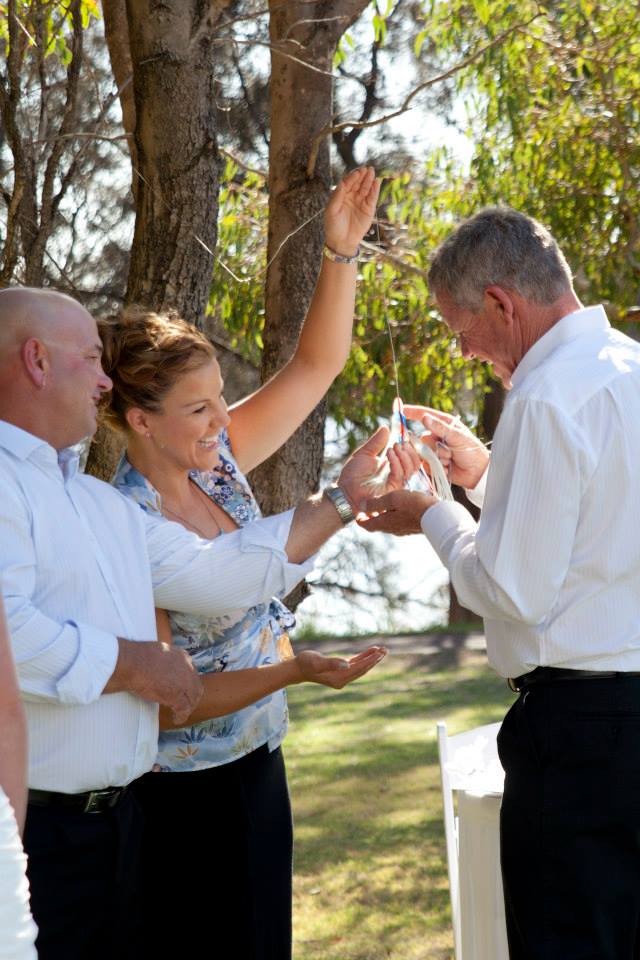 Hi All,
Joanne Armstrong married us on the 21st March 2014 and she was amazing.
The whole process was well thought out and planned by Jo.
She encouraged us to be individual and personalize the ceremony. We did just that our rings were cast in on a fishing rod and it was a real hit with our guests.
Jo speaks clearly and has just the right blend of humor and professionalism.
We definitely chose the best celebrant for our day, I highly recommend her for your ceremony, because you will have one of a kind wedding that people will talk about for a long time to come.
Thankyou Jo you were born for this role.
Hollie and Danny Murray