Choose a Seat and Not a Side – the modern wedding tradition
"Choose a Seat and Not a Side" is what pretty much ALL of my couples in the past 6 years have requested.
This is a more modern wedding tradition however many older people or folk from overseas will check politely with me as the wedding celebrant – "is there any particular side I must sit?"
I recommend a simple sign like this depending on the guests and their general age group … it just helps clear it up.
Image courtesy of Photogerson and taken at Robert Oatley Wines.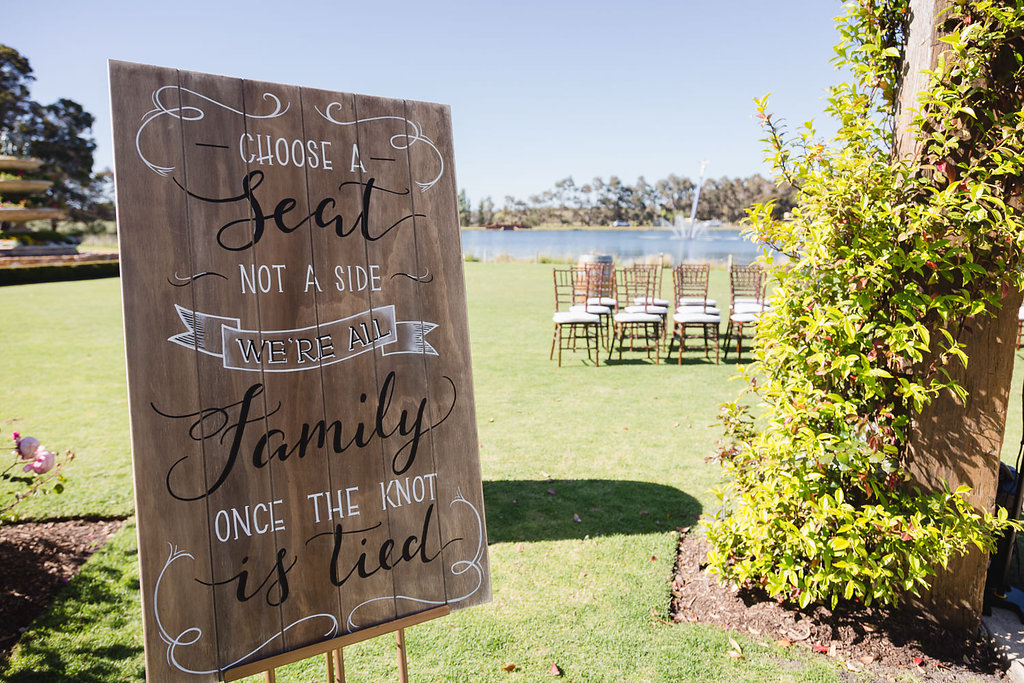 If you are interested in booking your wedding ceremony or other even in Margaret River and surrounds, or even overseas, do not hesitate in asking questions and you will receive lots of tips and information!
Post written by Margaret River based Marriage Celebrant, Joanne Armstrong, of Wild Heart Celebrations.
Contact Joanne today via email, online form or phone+61 416 218 799.