Getting Married in Australia: Welcome Internationals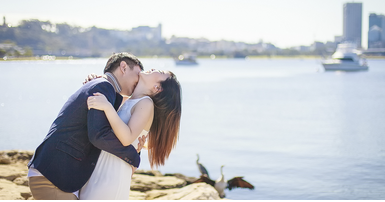 More and more couples in Singapore are looking at getting married in Australia.
Last year, I was flooded with inquiries from couples based there looking for more information. There was one couple in particular that I had a lot of fun with and it led me to do some investigating about why Singaporeans want to get married Down Under!
We are very lucky in Australia to have such flexibility through civil ceremonies. This aspect, along with great weather, amazing landscapes and fun celebrants makes it worth the trip.
Here is what one of my brides had to say in a post wedding interview!
1. Am I correct in saying that many Singaporeans do not have marriages like the ones you had?
Yes, it is uncommon for Singaporeans to get married overseas because we are Asians after all. Asians have very thick family ties to the extent that in Singapore, it is very common for children to stay with their family (father/mother) even after they get married. In fact, some parents still expect sons to stay with them and take care of them as an expression of their filial piety (because daughters are married 'off' and will be taking care of their in-laws while sons are supposed to carry the family line in the family).
Getting married involves not just the legal paperwork and wedding ceremony (signing of cert) but rather there's this custom called "gate-crashing" where the groom has to go through several "obstacles" before they can fetch the bride.
This part can be really fun and hilarious and it is explained here – just CLICK on the YouTube video below.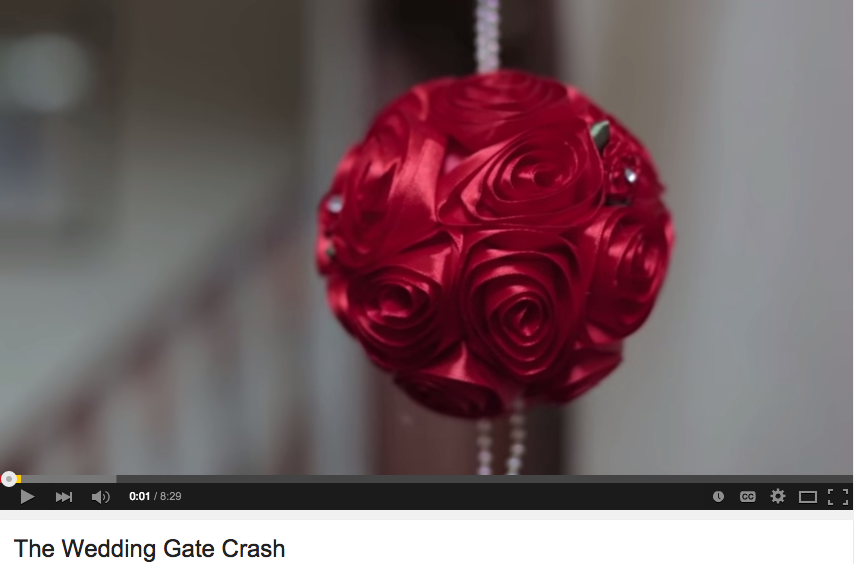 After which, there will be a tea ceremony where the newly wed will kneel down and offer tea to their elders (including siblings, aunties, uncles etc from both parties' family).
Red-packet ("angbao", literally meaning red packet, consisting of money inside) is also given to the newly wed as a form of blessing. There's also this part where the newly wed offer prayers and incense to the gods (heaven and earth) to recognise their new union.
It's really complicated so this is the reason why Singaporeans normally have a much more elaborated ceremony that involves all the family and relatives from both families, that's why it's rare for wedding like ours to happen.
2. What is the norm for getting married in Singapore?
As mentioned above, when it comes to the customaries. However, in Singapore, we have two kinds of ceremony. The kind of wedding we had in Perth would be called a "solemnisation" in Singapore.
Couples who choose to solemnise on 1 day and have their customary traditions and wedding dinner on another day may also have a similar ceremony like our Perth's one in Singapore. It is commonly held in hotels and nice restaurants. That is what we chose to do, solemnise in Perth this year, and we are having our customary wedding lunch/dinner in 2015.
For wedding lunch/dinner and customary, it normally spans across the whole day, with the gate crashing first then followed by the tea ceremony and the offering. The wedding lunch/dinner will conclude the whole event. This is considered the "main" wedding for most couples because we are not recognised in the eyes of "heaven and earth" if we don't go through all those ceremony. As you can see, this can be a bit ridiculous and hard to accept for modern people. So we go through this ceremony really for the parents and not really for us.
For couples who choose to solemnise and have their wedding lunch/dinner on the same day, solemnising is incorporated maybe after the tea ceremony and before the wedding lunch/dinner reception. It is really just a simple part of the day where people gather to watch them sign on the cert in the presence of a JP (justice of peace) i.e. celebrant. We not want to do this because it's meaningless to do so and seem to be just a process.
Our wedding lunch/dinner is typically held in hotels and it goes by table. Due to the complexity of the whole day and event, a typical decent Singapore wedding will cost at least 50k. Getting married is really expensive!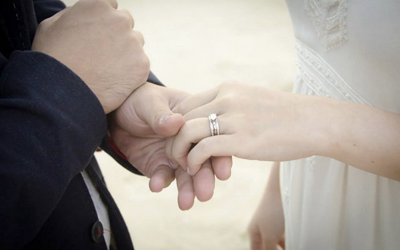 3. What was the aspect that you most loved about getting married in Perth?
I love the flexibility and intimacy of it. As you can see from the above answer, you'd have noticed a traditional typical wedding in Singapore (for Chinese Singaporeans. Malays and Indians have their own style too) involves LOTS of friends and relatives. It is really tiring and a lot of bride and groom always conclude the ceremony as "tiring and done for the sake of parents" because as Westernised modern Singaporean young adults, we really sometimes, don't really care for the customaries.
So being able to design the ceremony, have it with close friends and away from relatives (who can comment on everything from how cheap the gown looks to how shabby the hotel chosen was and everything and anything else) and exchange our own vows, in such a romantic and beautiful location in lovely weather (Singapore has none of this).. The wonderful memories made is just everything that I can ever ask for.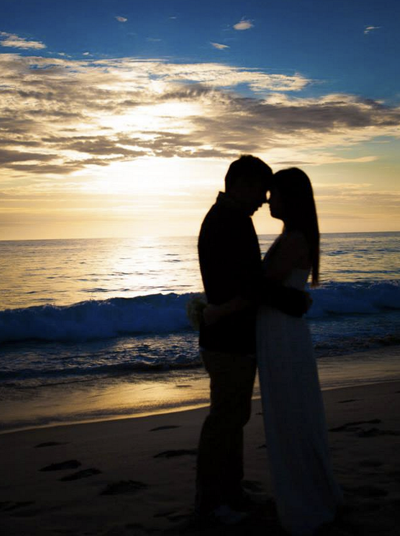 4. Would you recommend this type of wedding to other friends in Singapore?
I would, but only if their parents are okay with it. Because it is really special, customised and something done for the love and meaning in a marriage that involves the couples, their witnesses and celebrant.
5. What is the most creative and fun aspect of your ceremony that you remember?
We had the ceremony done across a few different spot and I especially loved how professional and spontaneous you are!
I mean, our friends do not speak much English and you were able to make everything relaxed and enjoyable. It's amazing, really. 🙂
Photography is supplied by Alvin and Stanley from D'fotograf.