Happs Wines – Happ ens to be favourite wedding ceremony option
Wow, sometimes it takes me a while to catch up with testimonials but here is one from Happs Wines in Spring -the stunning international couple, Tiffni & Andy, 15th October 2016. Happs Wines is a great wedding ceremony option because it is so intimate. This winery is located very close to Margaret River.
Image care of True Love Story.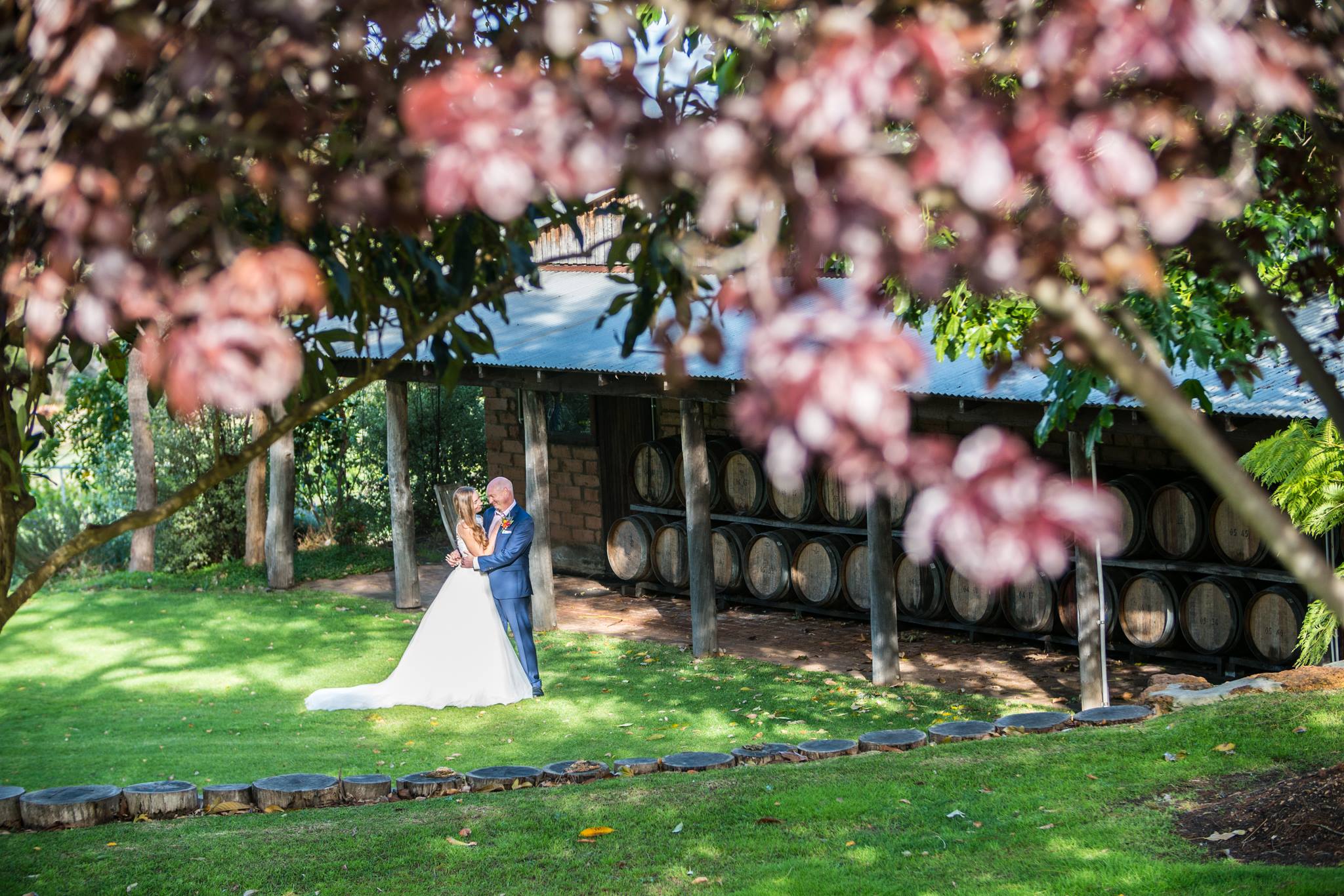 Andy Owen reviewed
Joanne was absolutely fantastic in getting us to the point where we wanted to be on our wedding day.
Joanne ensured we were kept on track with e-mails and phone calls ensuring all our paperwork was correct and all documents were collected. Joanne had patience when required and persistence when needed.
We were also concerned that the wedding celebrant wouldn't understand the type of ceremony we wanted which was to be very casual and relaxed with no photography (other than the professional photographer).
Joanne made us fill in a very detailed questionnaire which it ensured that we got the ceremony we wanted and not what the celebrant thought we wanted.
The ceremony was absolutely perfect. All of the guest were also very complimentary of our ceremony and this was only possible due to Joanne, listening and not imposing her own ideas on us but doing exactly as we asked and offering advice which she thought would help us have the day we wanted.
Joanne ensured our wedding day got off to the perfect start.
…
If you are interested in booking your wedding ceremony or other even in Margaret River and surrounds, or even overseas, do not hesitate in asking questions and you will receive lots of tips and information!
Post written by Margaret River based Marriage Celebrant, Joanne Armstrong, of Wild Heart Celebrations.
Contact Joanne today via email, online form or phone+61 416 218 799.