Magical, Mythical Weddings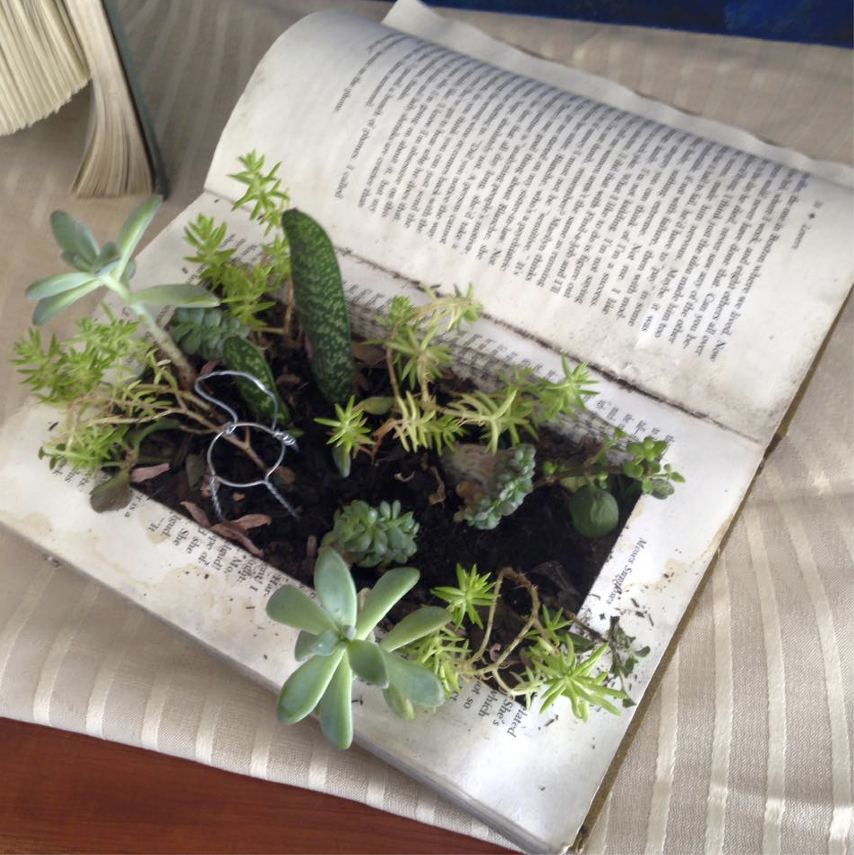 On Sunday I had the pleasure of meeting one of these crafty types of people that really get you thinking and wishing you were more crafty yourself!
It all started after I got asking Pia, of Purple Paper House, for tips on how to get ready for Christmas in July. I've managed to organise mulled wine, a roast with all the trimmings, plenty of wood to keep our pot belly stove hot but no decorations. Pia has made me realise that it does not take a lot of money to create astounding decorations. Just a little bit of effort and thought … and time.
If you are looking to create a magical or mythical wedding, even one which has rustic and earthy undertones, I think that chatting with someone like Pia and taking a look at the online workshops can be extremely helpful and cost cutting.
My favourite elements seen recently through Purple Paper House include little miniature succulent gardens sprouting out of old, hard back story books. A tine wire-frame stool created out of a champagne wire completes the picture and leaves ones imagination running wild in the garden they once read about and can again clearly imagine.