Margaret River Weddings and Events: Perfect no matter what the season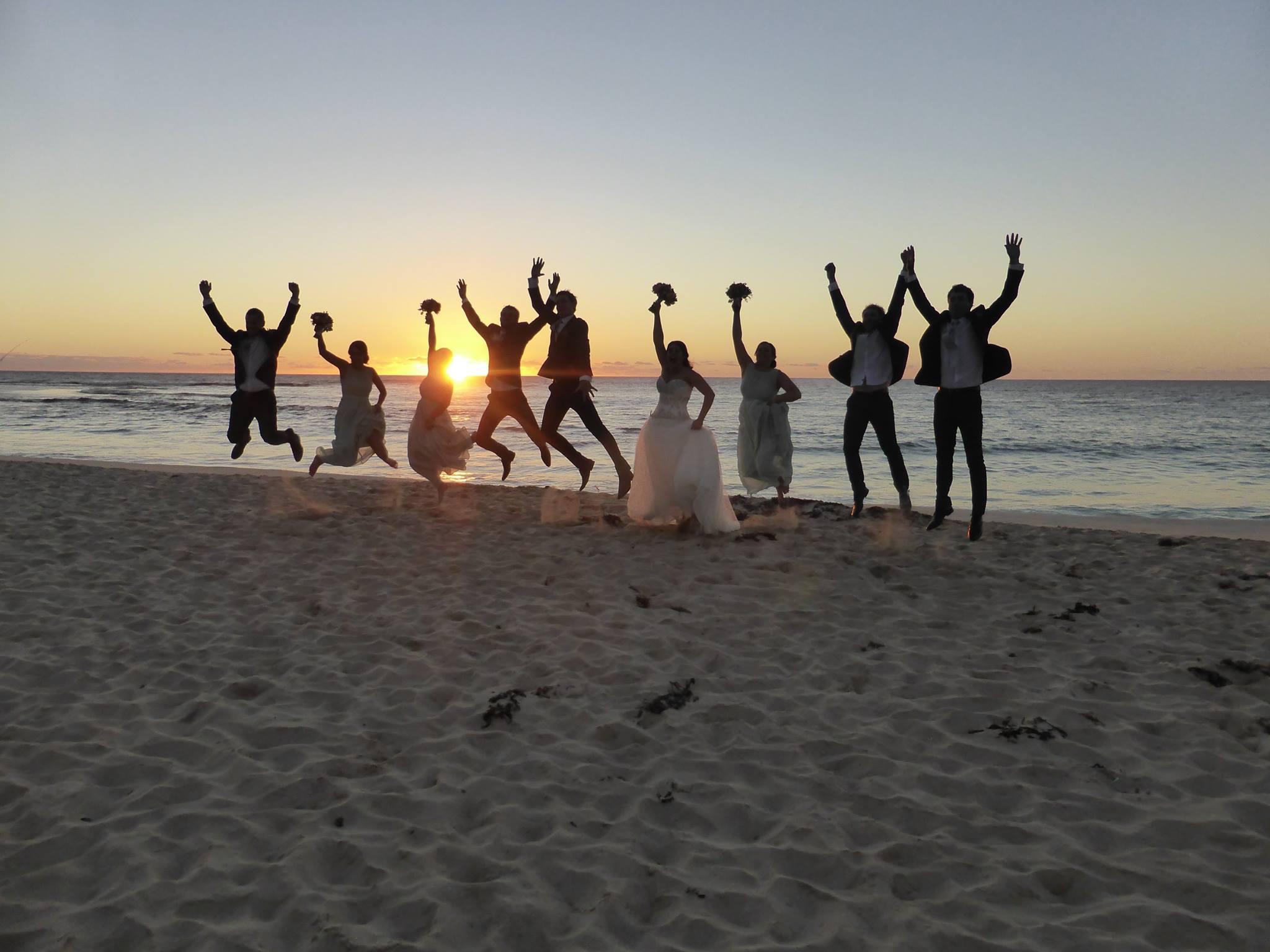 A Margaret River Wedding is popular with so many visitors and locals due to this region's mild Mediterranean climate.
It doesn't matter what time of year you're here, there are choices throughout the seasons that are enticing if you want to couple it with a great holiday.
Each season reveals different aspects to appreciate in Margaret River. In summer the stunning beaches seduce swimmers and kite surfers. In winter, they're graced with a passing parade of whales. Autumn sees a flurry of arts and wine-inspired events. In spring, the wildflowers put on their own dazzling show.
Tips for weddings and events during Summer
Summer is less hot than Perth, this is for sure. The average maximum temperature is just under 30 degrees Celsius and in the evenings you can always rely on a beautiful sea breeze. My favourite evenings are those which are balmy, however I must admit that (having grown up in South East Asia) I am a bit of a lightweight and feel the cold a bit more – always recommending to my friends and family to bring layers of clothing or something at least to put over the shoulders in the evenings. It is a bit like Melbourne where you simply cannot go wrong dressing for all four seasons – then at least you are prepared and you can easily peel off layers you don't need.
In Summer, it is really important to wear hats, sunnies and sunscreen. We often take it for granted that the sunshine can be quite harsh. Despite it being broken by so many Karri and other trees, I recommend factoring in sun protection in particular when considering a beach wedding.
Tips for weddings and events during Winter
In Winter, admittedly we get a bit of rain – but nothing worth complaining about to the extremes I hear some people! I consider climates in Britain and think we have it pretty mild in comparison with the average temperature still being quite high (16 to 18 degrees).
Winter weddings are pretty awesome for a couple of reasons. Venues and other services tend to be cheaper, you have the wonderful benefit of being able to wear crazy outfits without boiling, you're more spoilt for choice and options because of open availability and … for most of the season you can be pretty lucky and score beautiful weather – sunshine, clear skies, opulent stars. Beach weddings might be crisp but at least you have reprieve from flies plus the wind is kinder.
During one beach wedding in Margaret River, I was conducting the wedding ceremony with my back towards the sea. I thought a Cockney wedding guest was joking (taking the piss, as we Aussies are known to say) when he said, "Look! Whales!". Indeed there was a pod of whales. What a spectacular parade to pass you on your wedding day hey?
So, regardless of what time you book your wedding, ceremony or other event, just think about your options, always have a Plan B, and provision for "what if" conditions (umbrellas for shelter or shade, water for guests and poochies, spray for sunscreen and to ward off flies etc). This approach to your special time in Margaret River and surrounds will ensure success no matter what!
…
If you are interested in booking your wedding ceremony or other even in Margaret River and surrounds, or even overseas, do not hesitate in asking questions and you will receive lots of tips and information!
Post written by Margaret River based Marriage Celebrant, Joanne Armstrong, of Wild Heart Celebrations.
Contact Joanne today via email, online form or phone+61 416 218 799.