Marriage Equality for same sex couples by Margaret River Wedding Celebrant
Mmmm, the words Marriage Equality and LGBTI are being bandied about a lot Down Under!
What is it all about?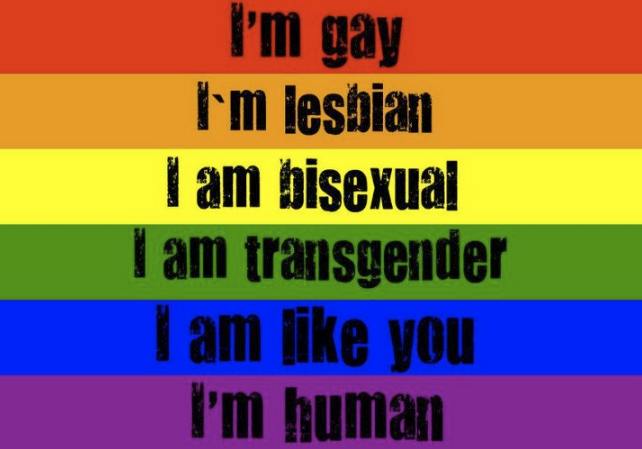 WHAT IS 'LGBTI'?
There's a lot of information to take in and not all of acronyms easy to understand.  LGBT, LBBTI, LBBTQ…. what the?
In Australia, our Commonwealth Government uses the initials 'LGBTI' to refer collectively to people who are lesbian, gay, bisexual, trans, and/or intersex.
These five distinct but sometimes overlapping groupings are part, but not all, of what we mean when we speak about 'LGBTI' communities/populations.
WHAT IS ALL THE HYPE?
Same sex marriage has been a contentious political issue for quite some time in Australia. However it is a PIPING HOT topic even more so right now due to the actions surrounding the Australian Marriage Equality Vote. As of September 2017, this will be the first time Australian's have been asked to vote on whether or not we believe same-sex couples should be allowed to marry. 
Finally we have a choice.
We are seeing the opportunity for real change.
Currently 23 countries around the world are on board with marriage equality. Countries that are changing their political agendas to match their changing social ones in the face of increased awareness of human rights and marriage equality and the increased acceptance and public awareness of LGTBI issues.
Let's hope that Australia will also be able to join these countries and we can all celebrate marriage equality for all.
TIPS, ADVICE AND TOOLS FOR LGBTI WEDDING CEREMONIES
The needs of LGBTI families and marriage must be taken in to account to avoid marginalisation and prejudice.
Regardless of your sexual, gender, cultural, religious or political views – all people's rights deserve to be observed and respected.
If you are looking for assistance with your wedding ceremony or event, your wedding celebrant is a great guide to start with. The role of your wedding celebrant is not just to ensure that weddings legally comply and crafting of the wedding / commitment or same sex ceremony. Your wedding celebrant is there to assist you in matters to do with marriage counselling and relationship counselling, pointing you in the right direction of  institutions, family planning networks, relationship guidance and counselling services too.
If you are lucky enough to have a dedicated wedding planner, they to should be able to provide you with little bits of advise on the topic of LGBTI ceremonies!
How can you identify if a wedding celebrant or other wedding vendor is "gay", " same sex", LGBTI friendly"? Read up on them! Research their information online, but take particular care to read through reviews that couples have shared about their experiences working with them.
Look out for indicative signs of marriage equality support on websites, social media sites and business collateral. A strong show of support for equality will shine through in their written content, logo, branding and symbols. Don't be afraid to ask questions and seek support around issues of marriage equality but always ask questions and provide comment with empathy. 
Along with professional advice from your wedding celebrant and other vendors, there are also many tools from marriage counsellors that cover all topics from how to make a relationship successful right through to factors to consider when planning weddings where there may be conflicting values, norms and believes. A recommendation I give to couples – to all of my couples no matter what their story – is to check out Relationships Australia, which offers practical information, workshops, meditation, counselling and more – all of which focuses on relationships.
If you are wanting to learn more about or join the LGBTI community you can also easily immerse yourself in stories and news shared through online publications. Within the wedding and events industries we have also seen a surge of directories focusing on better representing LGBTI-friendly service providers.  
MARRIAGE EQUALITY
This is a confronting issue and exposes how much we must be willing to learn from each other to move forward.
We are lagging behind and one day we will look back upon this time with shame that it took us so long.  
Marriage equality will be recognised – it is a matter of "when" and not "if" – we just need to jump a few more hurdles before we can be guaranteed to see real change.
In the process, we can try our best to respect the fact that we are all equal.  The law will eventually change but right now we can put an immediate set of changes into effect:
Be willing to listen and learn
Keep an open mind and heart
Show diplomacy and humility
Admit we know not all
And just be kind.
…
If you are interested in booking your wedding ceremony or other even in Margaret River and surrounds, or even overseas, do not hesitate in asking questions and you will receive lots of tips and information!
Post written by Margaret River based Marriage Celebrant, Joanne Armstrong, of Wild Heart Celebrations.
Contact Joanne today via email, online form or phone+61 416 218 799.