Pets in Ceremonies: Recommendation Coastal Critter Sitters
First, a HUGE THANKS to Coast to Country for the live interview today about the use of Pets in Ceremonies. It is great to feature the benefits of doing this so if you want to watch the interview and missed it, don't worry,  I will post the link here very soon!
As promised during the interview, here is my recommended company for helping you if you are considering pets in ceremonies / dog in your ceremony.
If you are considering any pets in ceremonies, a company that comes on very high recommendation in the South West is Coastal Critter Sitters.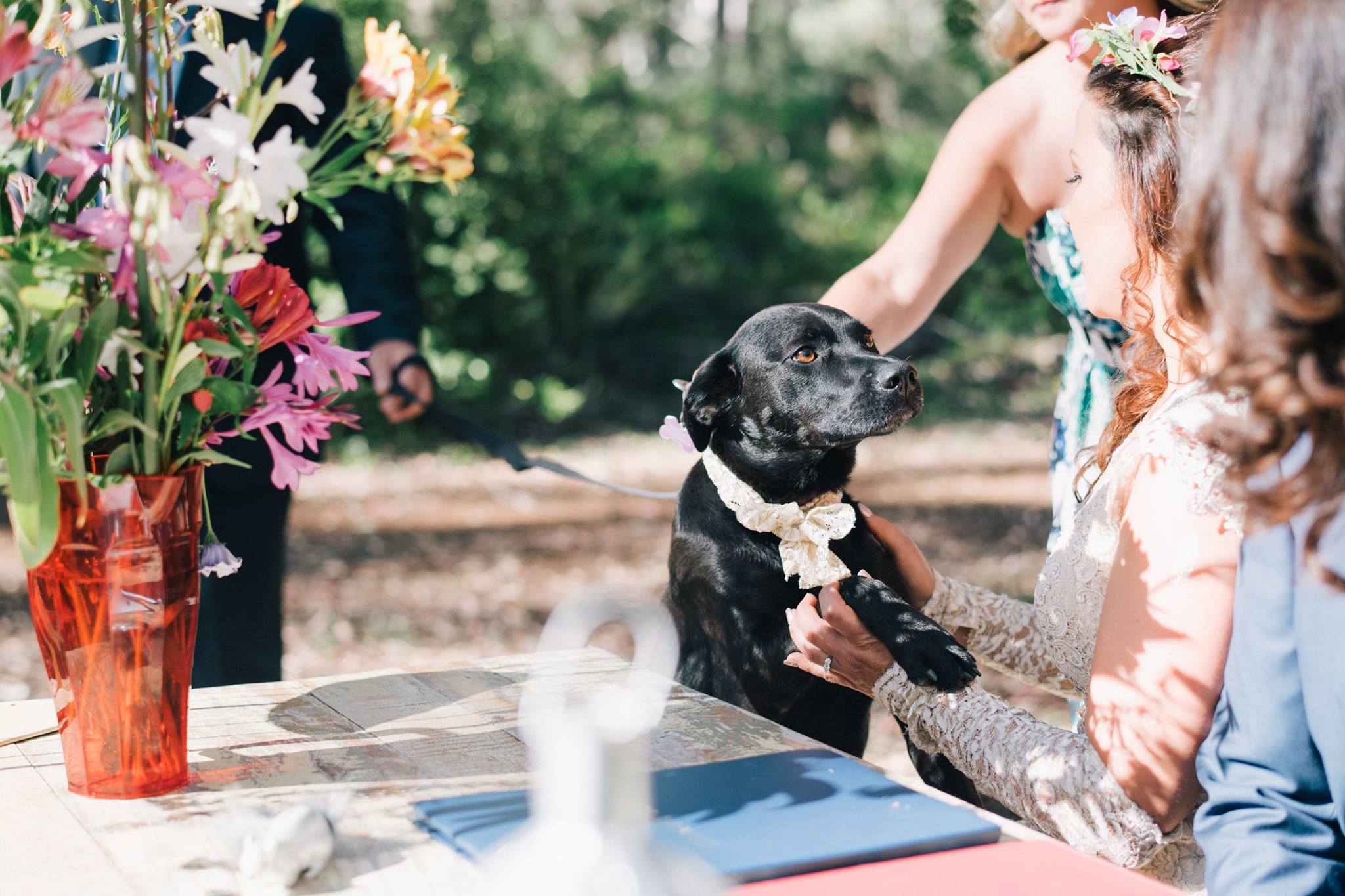 Meredith Jones, the operator and owner of the business, and I became fast friends very soon after I moved to Margaret River. We met through a shared passion for dogs and I was inspired by all that I learned through her. Training and discipline as well as food, shelter and love are paramount in keeping any pooch happy.
Soon after getting a pup of my own, I made sure that Ella learned the tricks of the trade and could come with me everywhere I went – even to ceremonies.
Many good tips were learned thanks to Meredith!
Below is some information to consider if you have having a wedding ceremony in Margaret River and surrounds and want to consider a company who can look after your pet either during the ceremony or whilst you are away from them traveling etc.
Coastal Critter Sitters
We are a professional and reliable Team of mature Qualified and Registered Veterinary Nurses, Certified Zookeepers and Animal Carers with National Police Clearance Certificates. Coastal Critter Sitters have been dedicated to providing the best home pet care service in the Margaret River region since 2009.
Our daily visits to your home, allows your pets to stay in their comfort zone!
Each visit to your home can include:
Feeding
Fresh water
Exercise
Dog walking
Cuddles
Playtime
Medication – if required
Horse rugs
Grooming (brushing)
Yard cleaning (poop scooping)
Litter box cleaning
Cage/hutch cleaning
Egg collection for chooks
Fish feeding/tank cleaning
Gardens/lawn watered
Rubbish bins in/out
Mail collection
Security check of your home/property
Complimentary text messages/emails to keep you up to date and give you total peace of mind while you are away.
Fees & Charges:
*First consultation is FREE!
*$25 per day for 1 daily visit
*$40 per day for 2 daily visits
*$20 for each additional consultation after the first free one
*$10 cancellation fee if the job is cancelled on the day the job is booked to start
*50% surcharge applies to Christmas Day only
Each visit can be up to 1 hour and there are NO hidden extra fees/charges for more than one pet or travel (within reason).
Our FREE first consultation offer is a great opportunity for us to meet and we can introduce ourselves to your pets. We recommend that the free consult is done a few days before you leave. This ensures that we are more familiar to your animals and less like a 'stranger' when the pet sitting begins.
Each job is custom designed with your animal's welfare and happiness as a top priority. Most pet sits take place during the hours of 9am to 6pm. If you require a specific time or anything outside of these times, please let us know in advance and we will always do our very best to ensure your pet's needs are met.
Service areas are Cowaramup to Augusta and everywhere in between.
Let me know if/how Coastal Critter Sitters can help and we look forward to talking to you soon. We can be contacted anytime for bookings or to further discuss your pets needs while you are away.
Best wishes,
Meredith Jones RVN – 0408939554
Jennifer Caithness RVN
Nikki Gibson RVN
Emma Oliffe RVN
Lily Varin CZK
Shelby Morgan AC
…
If you are interested in booking your wedding ceremony or other even in Margaret River and surrounds, or even overseas, do not hesitate in asking questions and you will receive lots of tips and information!
Post written by Margaret River based Marriage Celebrant, Joanne Armstrong, of Wild Heart Celebrations.
Contact Joanne today via email, online form or phone+61 416 218 799.