Should Groomsmen and Bridesmaids remove their sunnies? YES, I recommmend
"Yes, you boys look handsome but it is time to remove sunnies (sunglasses in Australian slang)! Girls, you too".
I always recommend this of the groomsmen as it makes for great photos – but this is a final decision of the bride and groom.
In this case, Luke at Photogerson captured the moment perfectly at Tammy and Al's Robert Oakley winery wedding, not far from Margaret River, WA.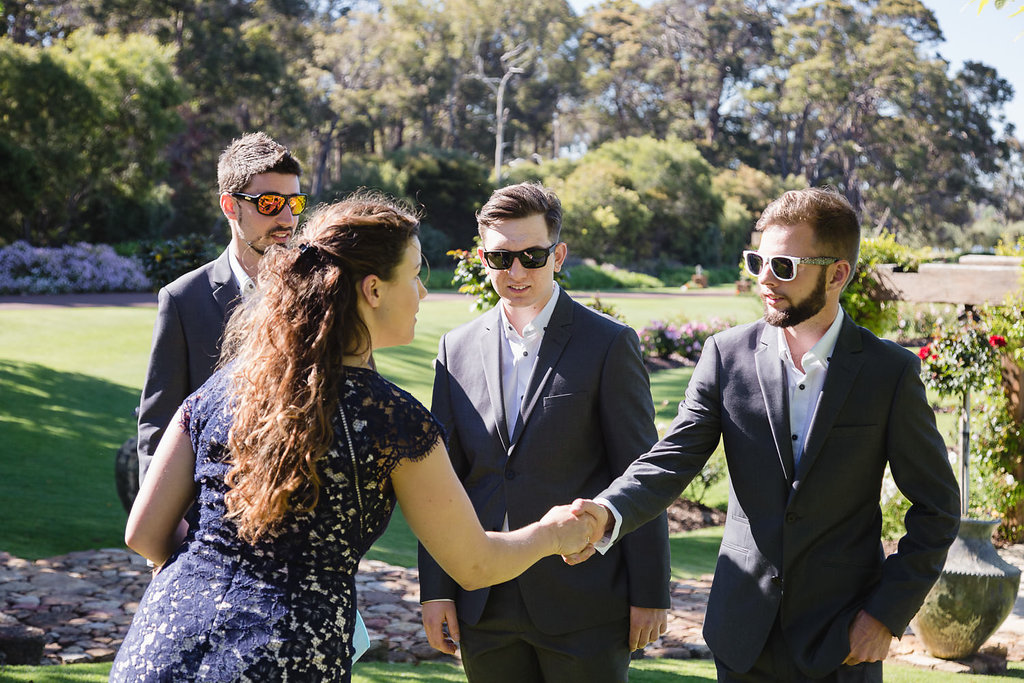 If you are interested in booking your wedding ceremony or other even in Margaret River and surrounds, or even overseas, do not hesitate in asking questions and you will receive lots of tips and information!
Post written by Margaret River based Marriage Celebrant, Joanne Armstrong, of Wild Heart Celebrations.
Contact Joanne today via email, online form or phone+61 416 218 799.