Swings and Roundabouts Weddings: you can't go wrong
Hard not to fall in love with couples that love the good life, good music, good company, good humour – and a beautiful venue to boot! Image by Mark Peters of Dune Photography.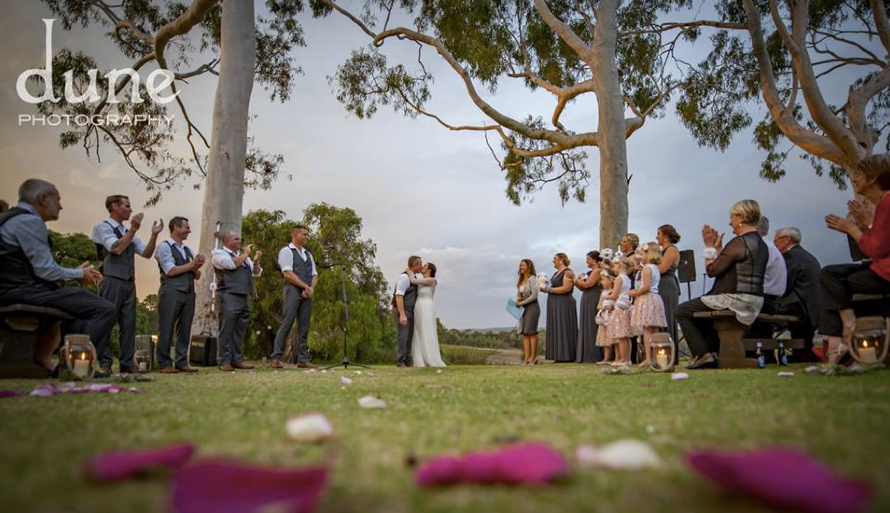 We are so pleased we chose Joanne Armstrong as our wedding celebrant. When we started looking for a celebrant, we had a firm idea about what we DIDN'T want – stuffy, officious, stiff and overly formal. From my first conversation with Joanne I knew she was none of these things! What we got instead was someone fun, vibrant and with a real passion for her craft. We met over dinner at our house and spent a great night laughing and getting to know each other among the wedding discussion. The ceremony itself was amazing, with Joanne's trademark irreverence and cheekiness punctuating the formalities and provoking giggles from us and our guests. We could not be happier with our choice – we hired a celebrant and ended up with a friend too.