Testimonial Wedding Celebrant – The Rustico at Hay Shed Hill
The Rustico at Hay Shed Hill is a charming little spot staff call The Fairy Tree.
Akita , my bride, felt fully looked after.
As well as the restaurant, there were options for the wedding ceremony outside.
We could have celebrated to either side of the vineyard but Akita opted to get married under the tree overlooking. This is where they placed a small table, and a few seats to make a "zone" for the ceremony.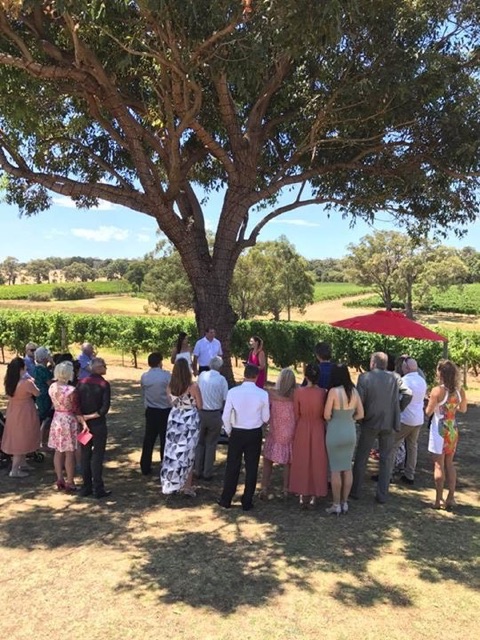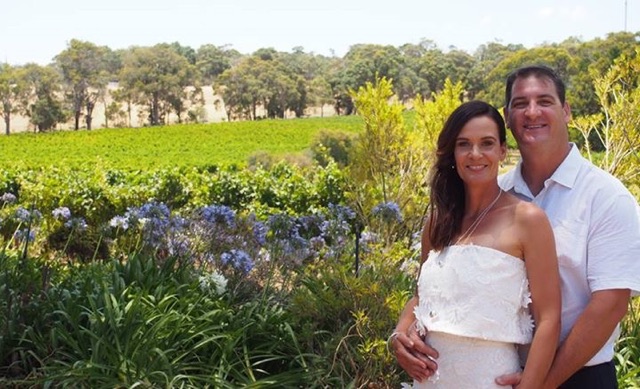 We choose Joanne to be our wedding celebrant due to the initial contact with her, as her enthusiasm and positivity, which was genuine and shone through.
Joanne was flexible and adapted the proceedings to our wishes, as we did not want a long nor formal wedding.
Joanne carefully listened to us (our journey) so the fact that she could cater to what we wanted was a blessing.
It enabled us to have an enjoyable service/day without cringing or being uncomfortable. Some people hear but don't listen, Joanne truly listened and arranged the service to fit us and what we wanted.
Throughout the time leading up to the wedding, Joanne was calming and relaxed but also was on top of things and made contact/prompted when needed. Her helpful attitude and awareness was extremely valuable and appreciated.
We had a fantastic day; we wish to thank Joanne for her major part in that. Her energetic personality was such a blessing.
We highly recommend her.
Akita + Justin xx
…
If you are interested in booking your wedding ceremony or other even in Margaret River and surrounds, or even overseas, do not hesitate in asking questions and you will receive lots of tips and information!
Post written by Margaret River based Marriage Celebrant, Joanne Armstrong, of Wild Heart Celebrations.
Contact Joanne today via email, online form or phone+61 416 218 799.