Unique, Genuine Weddings – with no artificial colours or flavours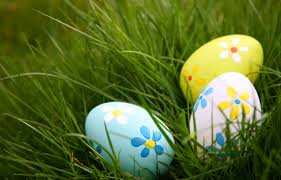 In the lead up to Easter I got researching about which chocolate would be the best to get. With so much chocolate to choose from, where does one begin?
It is a bit like selecting the right celebrant! There are a lot of us out there.
One of the most prominent topics that kept popping up whilst I was searching was Nestle in the USA announcing the removal of artificial flavors and FDA-certified colors from all of its chocolates.
Clearly aiming to remove such ingredients from its chocolate products – it is ambitious. There are more than 250 products and 10 brands that are apparently being reformulated with ingredients from natural sources.
For example, artificial vanilla is being exchanged for natural vanilla.
And instead of FDA-certified colors like Red 40 and Yellow 5, that guey center that we find in Nestle's chocolate will now have a special ingredient called annatto, which comes from the seeds found in fruit from the achiote tree.
Whilst the long term benefits of increasing popularity and profit margin are no doubt the real reason behind this motivation, I cannot help but think about how ceremonies are changing in the same way. And celebrants along with it.
With enough pressure from the public and surging demand for improvements, we see change – just as we have also seen with fast food chains finally succumbing to the demand for healthier food choices and more transparent food labelling.
Brides and Grooms (customers) are insisting on a day that is "natural" and more of a reflection of them.
In Australia, with the convenience of civil ceremonies (be they weddings, commitment ceremonies or other), is flexibility. Many couples know what they want (a ceremony that is true to them and not cheesy) but it is ultimately up to the wedding celebrant to honour that wish.
More and more wedding celebrants are recognising that the days of artificial and contrived ceremonies are over.
There are so many ways in which your wedding celebrant can help to ensure the ceremony is unique to you.
It starts with lots of questioning by you about the quality of that celebrant, and a request by you that your wedding or commitment ceremony is tailored.
This Easter, I hope that anyone considering getting married at this special time of year or any other knows the degree of flexibility that they have.
It IS possible to replacing the artificial with the natural.
It is also up to the "consumer", the bride and groom, to expect a better ceremony.
Then more and more wedding celebrants will be inclined to ditch artificial ceremonies which have stagnated and rather invest valuable time crafting bespoke ceremonies which are better, truer and sweeter representations of the couple getting married.
Happy Easter!
Regards