Wedding Bells Ring in Margaret River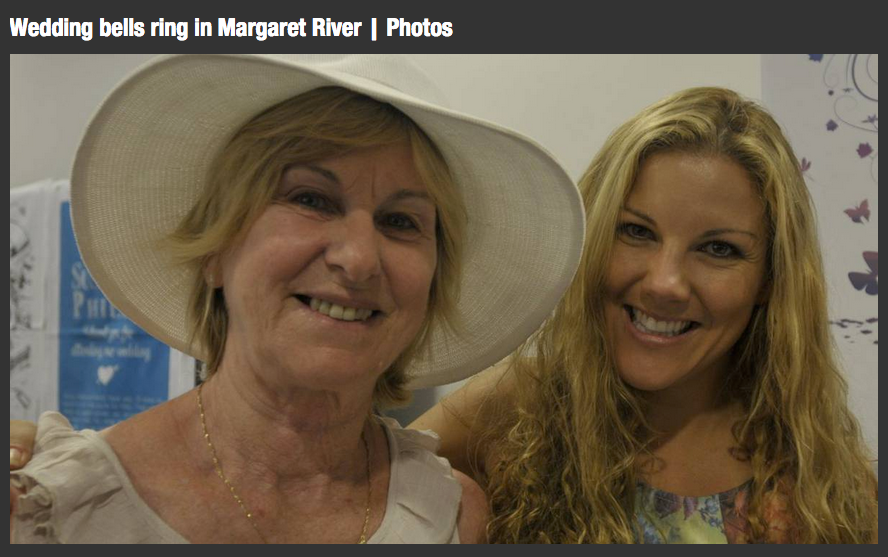 Here is Betty and me having fun in Margaret River with cakes, horses, carriages, chocolate, red wine and … brides! I learnt so many tips on the best spots for weddings and mingled with lots of wonderful locals who made me feel right at home.
Augusta Margaret River Mail covered the event, which was held at the Quality Inn Margaret River.