Wedding Celebrants Margaret River – gossip?
Very happy to share testimonials left recently for weddings in and around Margaret River.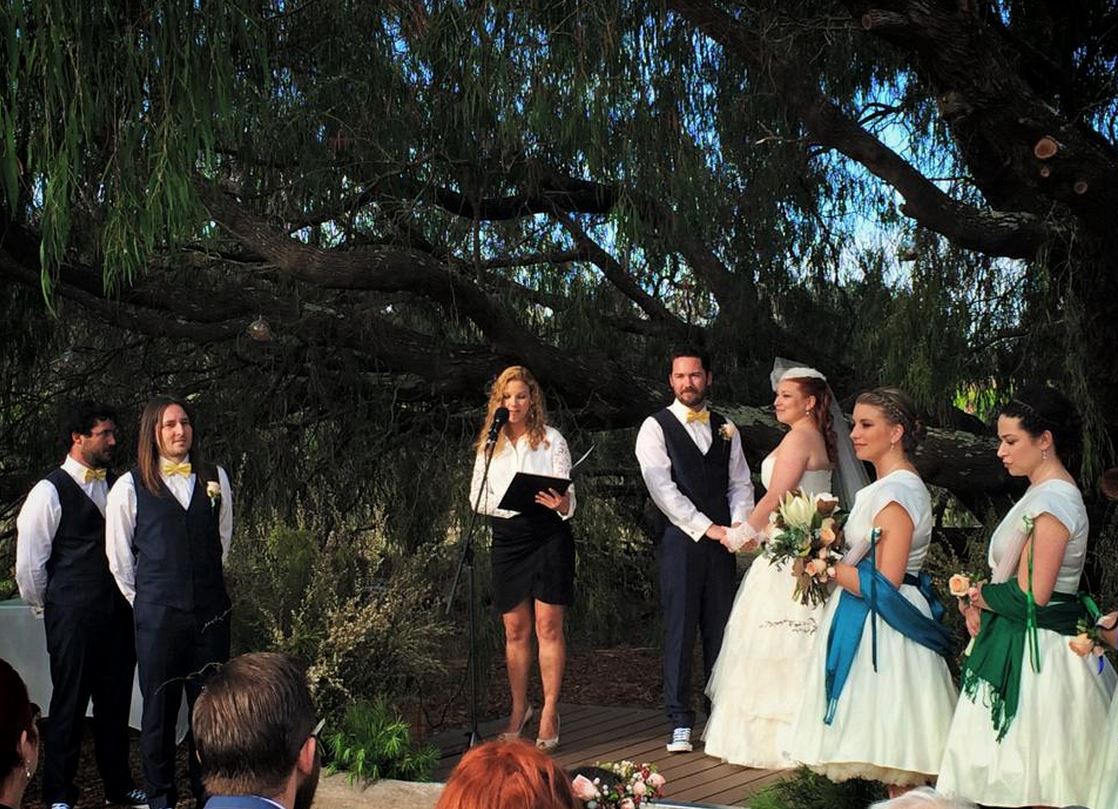 What a breath of fresh air and originality. As if the friends to be married, the company and the venue weren't enough, I had the pleasure of MC'ing my beautiful friends Sascha and Tom's wedding. The event could not have been more perfect had one penned the words in a published work. The exemplary and sensitive Joanne Armstrong from Wild Heart Celebrations provided a platform upon which all involved in this amazing celebration could feel like they were standing alone with the beautiful couple, and that they alone had made each and every part of the day for them special. Joanne played the part of both friend and creator of a day in which many had an important part to play, and each person individually felt the love that erupted and flowed through all who attended. Joanne subtly ensured that all of the characters who had a part to play were well prepared and delivered their part with her added twist of harmonious surprises and good will which she should be proud of. (Of which I will talk about for years to come!) And what a day of ease and love it proved to be. Joanne you are absolutely at the top of your game if your game is love. Those reading this post DO NOT THINK TWICE! Allow Joanne into your hearts and you will be truly rewarded with love, good will and perhaps a new friend. Joanne you are truly amazing. 
It was lovely working with you on the weekend Joanne, you were great!
I look forward to seeing you at many more weddings to come Regards, Jeff Henderson
Thanks Jo for your guidance through our son Tom Haste and Sascha Aeryn Joy wedding it was lovely relaxed fun and serious all rolled into one delightful experience.
Traveled to Margaret River for a beautiful friends wedding at the weekend! Jo did an amazing job really took her time to get to know the couple! Well done jo xxx
Easy Weddings Wild Heart Celebrations – Joanne Armstrong
14 Nov 2014 in Margaret River Marriage Celebrant 
Her experience really showed in coordinating our large wedding party and guiding us writing our own vows and designing the service even with last minute changes. She presents extremely well and has a beautiful voice!A delight to work with and highly recommend for anyone looking for a fresh approach.